Participate in Pleora's
Pilot Program of Vaira

Improve End-to-End Manual Processes for the Smart Factory With

Pleora delivers Vaira™, a suite of scalable apps to digitize and automate
manual and paper-based manufacturing processes, all backed by over
two decades of expertise in machine vision and real-time automation
connectivity and a simplified, user-friendly approach to deploying
advanced AI capabilities on the shop floor.
Learn More About Vaira's Suite of Scaleable Apps
Digitize Your Manual Manufacturing with Vaira
How the Pilot Program Works
RECEIVING YOUR NEW SYSTEM
Meet with Pleora's experts for a discovery session where we review your application needs, the Vaira app options, and discuss which resonates with you most. Following the initial discussion, you will complete and submit the Vaira pilot program agreement and select the apps you would like to focus on.
When you're accepted to the evaluation program, we will work with you to customize the application you have selected to your workflow. We will ship you the Vaira system including the customized app, a camera, and an edge processing unit. You will need to provide a keyboard, mouse, and monitor.
ONBOARDING, TRAINING & FEEDBACK
At the end of the pilot program period, we trust that you'll find the Vaira system to be useful in solving your challenges. Continue to work with our team to develop additional custom applications or integrations for your unique requirements. If the system doesn't meet your needs, ship it back and our experts can guide you through alternative solutions.
Work with our team and learn how to take full advantage of all the features and tools included in the pilot program. We will schedule regular sessions to take you through training steps, connect with your resource planning tools, and more. We'll also collect your feedback on the system — your user experiences, opinions on the apps, and any feature ideas that you think may improve the system.
Join the Pilot Program Today
POWERED WITH MACHINE VISION AND AI
How Vaira's Apps Improve
Manual Manufacturing
Machine vision expertise highlights product differences to reduce quality escapes, with AI-based decision support for operators through assembly and inspection processes to ensure consistent and reliable results. Unique AI capabilities are transparently trained on operator decisions, meaning you don't need algorithm expertise or numerous images to teach the system.
Capture, store, and share images and operator notes of every outgoing visually inspected or manually assembled product for traceability, inventory management, batch tracking, and to speed customer issue resolution. Store product images and data locally or in the cloud, and connect with manufacturing planning systems to gather and analyze end-to-end product information.
Acquire product images and operator notes for product returns in a digital RMA Report that integrates with your manufacturing resource planning system to help speed trend and root cause analysis and support continuous improvement initiatives. In combination with data from the Product Tracker app, you can verify the exact state of a product when it left your facility.
Checklist & Work Instructions
Convert paper-based processes, including assembly and changeover steps, into electronic checklists that ensure your staff is using the latest instructions to eliminate errors, waste, and delays. Speed training for new employees and processes, while gathering data for regulatory reporting requirements. Incorporate interactive documents, web links, images, and videos to clearly and visually explain process steps.
Camera-based app scans a barcode or unique identifier to "check-in" and "checkout" assets and tools used in production. Customize the app to create email and text alerts or a dashboard view to easily see which tool is being used and who is using it in real-time, and compile reports to optimize the use of your assets.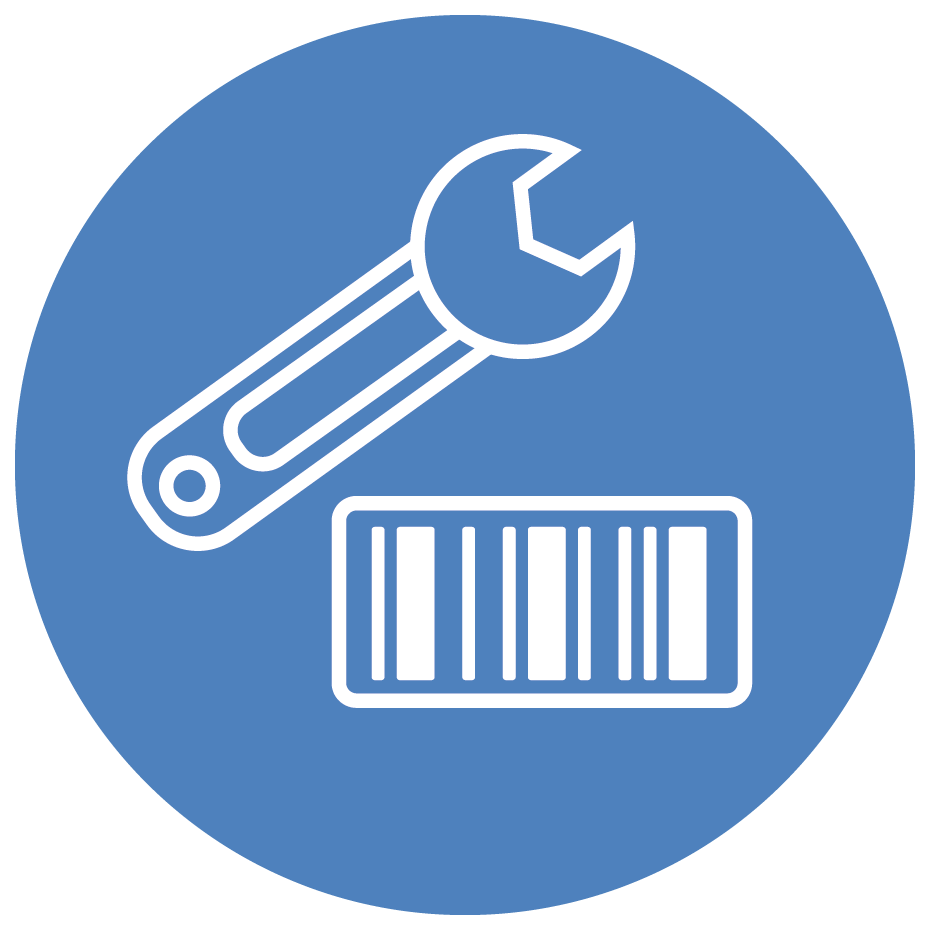 Create digital work orders that instantly provide your operators with the latest schedule, requirements, and priorities they need for their exact jobs. Gather a complete picture of your operations, including accurate data that provides real-time visibility as production steps occur and analytics and reporting to help identify and avoid errors. Save and store a digital record of all completed jobs, for every product, for audits and regulatory requirements.

Copyright © 2023. All rights reserved.